Kejetia Market Inferno: A Devastating Blow to Local Economy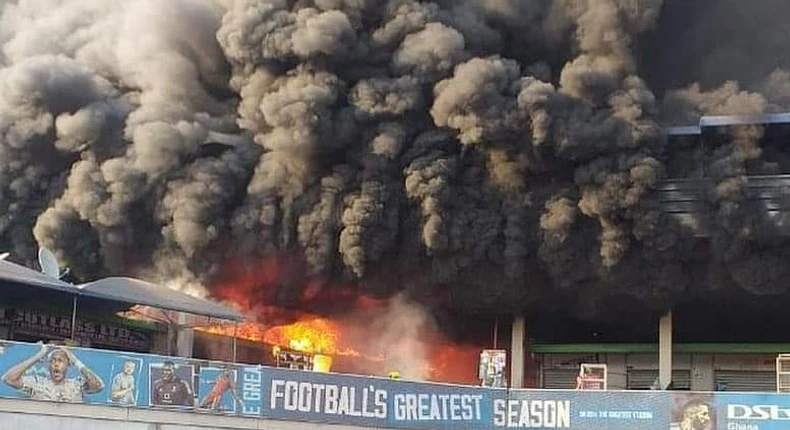 In a devastating incident, the Kejetia Market in Ghana has been engulfed in flames, causing extensive damage to the market's infrastructure and goods. The cause of the fire is yet to be determined, but it is believed to have started in one of the shops in the market.
The Kejetia Market is a bustling hub of commerce in the region, with thousands of vendors and shoppers frequenting the market every day. The fire has left many vendors devastated, with some losing their entire livelihoods.
Firefighters from the Ghana National Fire Service were quick to respond to the scene, and after several hours of battling the flames, they were finally able to bring the fire under control. The extent of the damage is still being assessed, but it is clear that the market will require significant repairs and renovations before it can be fully operational again.
The Kejetia Market is a vital part of the local economy, and the impact of this fire will be felt by many. The government and local authorities have promised to provide support and assistance to the affected vendors, but it will take time for the market to fully recover from this devastating incident.
In the meantime, it is important for the community to come together to support one another and help those who have been impacted by this tragedy. The Kejetia Market has been a fixture of the region for generations, and it will take the collective effort of everyone to ensure that it can continue to thrive in the years to come.
@Ghanafireservice please be fast.
Fire outbreak at Kejetia market pic.twitter.com/ATPzpoHYuS

— Star Eagle (@stareagle77) March 15, 2023